Governor Newsom: COVID Vaccine Mandate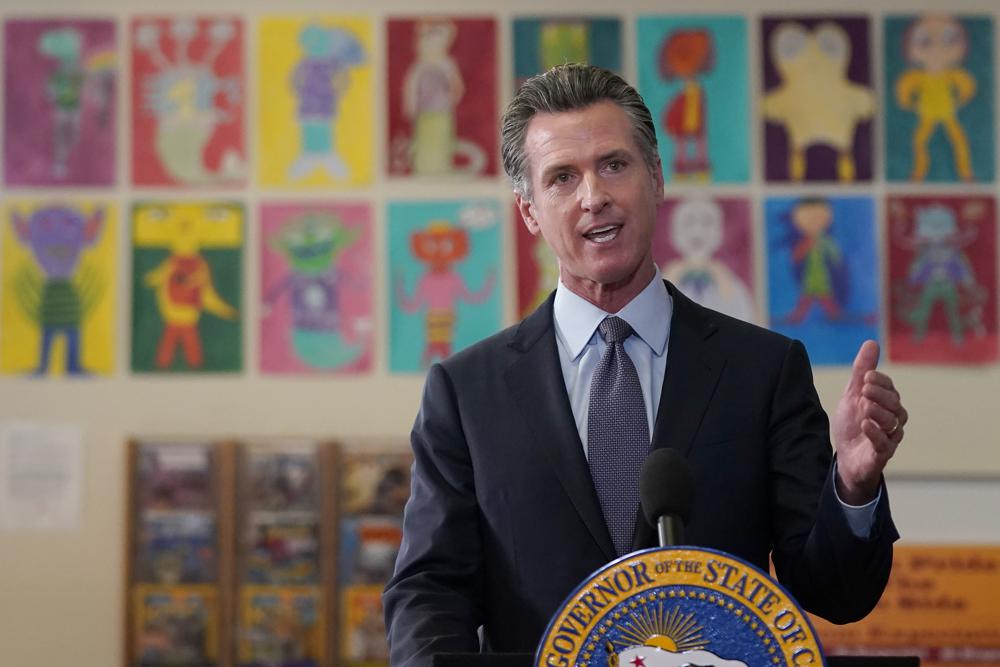 Governor Gavin Newsom of California has announced a plan for COVID-19 vaccines to become mandatory for all public and private schools. Governor Newsom announcing his plan to mandate COVID vaccination makes California the first state to require COVID vaccines in schools. Earlier in August of this year, he also announced school staff was required to have been vaccinated or get weekly COVID-19 tests. Newsom's future plans for California's COVID protocols show his determination to quickly eradicate it.
"The state already requires that students are vaccinated against viruses that cause measles, mumps, and rubella – there's no reason why we wouldn't do the same for COVID-19. Today's measure, just like our first-in-the-nation school masking and staff vaccination requirements, is about protecting our children and school staff, and keeping them in the classroom," said Governor Newsom. "Vaccines work. It's why California leads the country in preventing school closures and has the lowest case rates. We encourage other states to follow our lead to keep our kids safe and prevent the spread of COVID-19."
The COVID-19 vaccine was publicly released in early December of 2020. It was approved by the Federal Drug Administration for anyone 16 or older, but anyone under 18 had to get the Pfizer vaccine instead of the Moderna or single-dose Johnson & Johnson alternate. Earlier this year the Pfizer vaccine was approved for anyone 12-15. The vaccine available to children ages 5 to 12 could be ready by November but requires the approval of the Food and Drug Administration. However, Newsom believes the vaccine against Covid-19 will be required as soon as January 2022.
Although no states have committed to mandating all schools to require students to receive a vaccine to attend, some counties and school districts strongly support the concept. Some cities like Sacramento are requiring students eligible for the vaccine to have at least one dose by November 30, while others like Los Angeles have other strict regulations for schools. Restrictions do help in reducing the number of cases that occur in school populations. Los Angeles Unified School District, which has over 600,000 students, approved a mandate for all students above 12 years of age and older to be vaccinated by December 19 this year. Director of the NIAID, Anthony Fauci, agrees with Gov. Newsom's decision to mandate vaccines. "To be vaccinated with certain vaccines is not something new, it's been around for a very long time," said Dr. Anthony Fauci.
"The purpose of these laws is not to make anyone vaccinate their children, it's to keep schools safe. You don't want schools having to close, and people having to be sent home and quarantined," said State Senator of Sacramento Richard Pan.
While California's citizens are being protected from Covid-19 with the state's regulations, other states have less strict requirements against the novel virus. Shortly after California announced plans to mandate vaccination for schools, Governor Abbott announced his plan to ban all vaccination mandates. Although Gov. Abbott wishes to ban vaccination mandates, according to Insider, the ban would most likely not be enforceable. States like Texas and Florida have also banned mandates on masks.
"No entity in Texas can compel receipt of a Covid-19 vaccine by any individual, including any employee or a consumer, who objects to such vaccination for any reason of personal conscience, based on a religious belief, or for medical reasons, including prior recovery from Covid-19," the order states. "I hereby suspend all relevant statutes to the extent necessary to enforce this prohibition."
With different states showing very different opinions on vaccinations a nationwide vaccination mandate or ban most likely can't and won't happen. States Democratically influenced will want to mandate vaccinations for the protection of everyone, while states with Republican influences will also want fewer restrictions in respect of everyone's choice.
In California, there have already been conflicts. Not all citizens are eager about a vaccination mandate and are against its requirements. Shortly after Newsom's announcement, on October 18, 2021, was a walk-out protesting against the vaccination mandate. Many students and even school personnel didn't attend school on Monday to show their support for every person having the right to refuse vaccinations. Other citizens that support Newsom's decision to mandate vaccines are eager to know he is taking steps to end the terrorizing virus.